armodafinil uk reserve A December rain fell as I walked along the train rails. Drops popped on my umbrella and on the ground. Beyond the rails and bank, they swept onto the fast-flowing river. Up close, the river was wide and I could see its weaving, rippling current. Further down, its smooth sliver wound between hills and dotting towns.
http://cnhcs.org/36806-lantus-cost.html strategize I was on my way to meet her.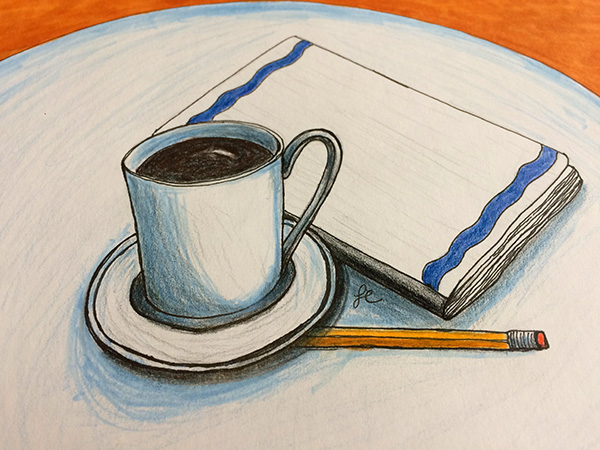 http://europeandobermanstud.com/48120-meclizine-where-to-buy.html Normally, I would take my time and consider the calming scene before being absorbed by talking, clanking cups and steam. But the air was cold and damp, so I walked at a clip and danced to skirt puddles and mud. I arrived at the familiar corner, soon enough.
female viagra price in indian rupees order A gusty wind wrapped around the aged brick building. I braced against it, and struggled to close my soaked umbrella. A misty spray spritzed my face between the moments my umbrella closed and the door opened. Once inside, I placed the dripping umbrella in a holder to mix with its kind, and brushed the back of my glove across my face to dry. I nodded and shuffled past those near the door who were arming themselves with gloves. They separated their own umbrellas from the stash, and gasped as the door opened and they faced the shock of wind and rain. The last man closed the door and looked back at me from the other side of the glass. His greedy eyes scanned me, and he gave me a suggestive wink. I squinted at him as he turned to follow his wife.
host periactin uk My eyes scanned the crowded room and settled upon a small table by the window. I squeezed between tables and booths, bumping a few coat-clad chairs along the way. I kept on my coat and sat close to the foggy window. My gloved index finger wiped a pane so I could watch passersby scurry into nearby shops.
cheap alternative to propecia "Hi," said the young, aproned woman. "The regular?"
buy real cytotec "Yes, please." I smiled. She nodded and turned away.
I glanced around the room. Several small families were warming with coffee, cocoa and fresh muffins. Two tables held young lovers who leaned upon one another. One table held an older couple who both sported colorful, funky glasses, and shocks of white hair. My eyes flitted back to the window. The room's din drifted as I became engrossed in people skipping to miss puddles.
"Here you go. Can I get you anything else?"
I awoke from my daydream.
"No, thank you. This is perfect."
We exchanged smiles and she turned away again.
I took off my gloves and laid them on the table. Three of my right fingers slipped though the grasp as my hands enclosed the cup in a hug. I shrugged as I lifted it to my lips and sipped black coffee. Steam warmed my cheeks. The sound of whirring beans came from the back and weaved through the room's chatter. I held the cup tightly and turned my attention back toward the window.
I met her here most mornings, but this would be the last.
I thought of the man I had just encountered at the coffee shop's front door. I used to ignore and was resigned to unwanted attention. "It's just the way it is. You should be flattered," society told me and I used to believe. But recently, the collective, implied superiority had become too much; its weight had passed the fulcrum point. I had begun to recognize that the unwanted attention were attacks meant to disempower and degrade me, and all women.
"More coffee?"
"Yes, please. Thank you, Jessica."
"You're welcome."
A couple of the tables had cleared out and a few new people entered. They filed in and sat down.
I put down my coffee cup and reached for my bag. I brought it to my lap, opened it and pulled out my journal and pencil, then returned the bag to the floor. I opened the journal and slowly, deliberately wrote affirmations:
I am worthy.
I am valuable.
I count, I matter.
My dreams are important.
I am an achiever.
I am successful.
I am here for a reason.
There is room in the world for me.
I pray for my highest good.
I am powerful.
I am supported and loved by God.
I put down my pen and silently read the affirmations. I closed my eyes, repeated them again and began to feel a warm expansion in my solar plexus.
"Another warm-up?"
My eyes popped open. "Yes, thank you, Jessica. One more and I'll take the check please."
She eyed me quizzically. "There's something different about you today. Did you change your hair?"
"No." I smiled. "I guess you could say I've changed my perception of myself."
"Uh-huh," she said slowly. "You look more…confident."
"Thank you, Jessica. That is the best compliment I could receive."
"Here you go," she said as she handed me the check. "See you tomorrow?"
"Yes and no. You'll see a better version. I've decided that this is the day I will finally discard all the defeating thoughts that don't serve me."
I showed her my list of affirmations. She scanned them, smiled and looked back at me.
"I think I should do this too."
"Yes. Everyone should. Wouldn't the world be a better place if we all understood our worth?"
Jessica nodded and we both fell silent for a moment.
"It sure would," she agreed thoughtfully. "Okay," she brightened. "I look forward to seeing the new and improved you!" She winked at me and turned to the next table.
I picked up my journal and shuddered as I thumbed through earlier pages that had recounted the confusion, pain, and emotional roller coaster of being married to an abusive person. The time spent with him had tattered my self-esteem. I had dealt with the trauma, learned the valuable lessons offered, and was literally and figuratively ready to turn the page. I knew I would never again settle for abuse.
I am worthy.
I am valuable.
I count, I matter.
My dreams are important.
I am an achiever.
I am successful.
I am here for a reason.
There is room in the world for me.
I pray for my highest good.
I am powerful.
I am supported and loved by God.
I closed the journal, slipped it back in my bag and took a few more sips of coffee before standing and pulling out some money. I left it on the table, put on my gloves and walked to the entrance.
I separated my umbrella from the dripping mix and opened the door. Once outside, I looked up at the sky. The clouds had parted and the morning sun broke red through their edges. The rain had stopped and the puddles had begun to dry.